To dismiss pop culture is to dismiss people whose contributions to the world matter.
This recap is a guest post by Claire Parnell. Claire is a literature x digital media academic currently teaching at the University of Melbourne. Her research focuses on pop culture, genre fiction (Romance, mainly) and digital publishing. It's definitely not an excuse to just read romance, watch Netflix and tweet all the time. @cparnell_c
Photo credits: Claire Parnell
Brodie Lancaster's memoir about pop culture, feminism and feelings No Way, Okay, Fine! It came out a week or so after Emerging Writers Festival but was available in the Readings Bookstore at the State Library of Victoria during the festival. I bought it then based on a recommendation and am absolutely LOVING it. It's relaxing, familiar and so clever.
Twitter | Instagram | Website | Booktopia | Amazon
Hera Lindsay Bird's anthology of poems is self-titled Hera Lindsay Bird, a decision she was inspired to make by Janet Jackson who self-titled her first album too.
Twitter | Tumblr | Website | Booktopia | Amazon 
She read half of her poem Monica, which starts off being about Monica from Friends, inspired by her being 'one of the worst characters in the history of television,' according to Bird, and continued as something just as magical and amazing. Made all the better by her Kiwi accent.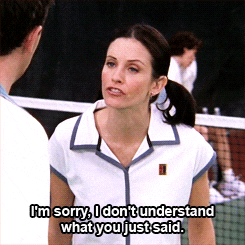 The Literature v Genre separation permeates festivals, awards and general discussion around books. It's a distinction I know Romance readers, authors, editors and scholars are beyond tired of hearing. Myself included. Which is why I was so pleased with the National Writers Conference at EWF this year for including this panel.
We all know – and I know, or I hope, I'm writing to likeminded people here – that genre fiction is often written as well as anything in the literary canon and the stories are often just as good… Sometimes even better thanks to the wonderful HEA.
According to Bird, the poetry genre is the same: 'For me in New Zealand, the only thing you're supposed to write about in poetry are the native birds and spices'.
She calls it kitchen window poetry – you write about what can you see outside your kitchen window and what spices are on the spice rack. 'People take poetry very seriously. It's a weird, self-repeating processes where everyone is so invested in the canon.'
But as Lancaster and Bird both point out, life happens in the context of pop culture.
'You can't live your life as if you're in the 20th century,' Bird says on the avoidance of pop culture in texts. 'At some point you have to say "I've watched more episodes of Survivor than I've read Marcel Proust."'
There is systematic rejection and denigration of pop culture that, like it is for romance and fan fiction, can be linked to the idea of who consumes it. Namely, women, and especially young women and girls.
Excited to see @brodielancaster at #EWF17 today. My train reading today, thanks to @danielle_binks for the rec yesterday. I ? Pop Culture! pic.twitter.com/XHAX9hb77l

— Claire Parnell (@cparnell_c) June 17, 2017
In her book, Lancaster talks about this as 'the misogyny of taste that dictates what we value and consume and the ways we talk about them.'
'The language we use to describe pop music and the people who consume it is derogatory,' Lancaster says, noting specifically her fandom of One Direction, adding that 'if we don't call ourselves critics when we write about pop culture, we're called fangirls instead.'
The derision and downright snobbishness of pop culture and its audience completely ignores the economics of it all.
Romance is a genre predominantly written by, for and about women. It's also one of the largest genres in publishing, keeping on the lights for everyone else.
Teenage girls are notoriously the tastemakers of media that sells – every marketer knows this. As Lancaster notes, 'Young girls showed up for The Beatles before the band was recognised by places like Rolling Stone.'
They touched on the hipster aspect and liking pop culture ironically. Also known as hate-watching or guilty pleasures.
'Irony when it's purely cynical is obnoxious, horrible and boring,' Bird says, in her brash and unapologetic way. 'People only hate watch or consume as a guilty pleasure pop culture that is made by or for women or queer people… No one ever hate-watches Breaking Bad or Mad Men.'
They spoke about the way we, the audience, make sense of our lives through the images we see and read. It's one of the reasons the argument for diversity is so important. According to Lancaster, 'Pop culture exists around us and to dismiss it is to dismiss people whose contributions to the world matter' and that 'the way we talk about the things we consume is linked to what part of ourselves relates to it.'
For Lancaster, 'the little reference points we weave into our work are like invisible signals to people who *get it*. It implies, this is for you.'
I'm realising this is all sounding a little defensive of pop culture and while it was definitely a part of the panel, that wasn't all it was about. Bird isn't on a crusade to win anyone over: 'It's not about taking pop culture to the ivory tower. Fuck the ivory tower.'
It's also not about taking everything seriously. 'I spend time consuming things I'm never going to write about,' Lancaster says.
It's about giving credit to texts that a lot of people spend a lot of time consuming, as well as the people who make them. After all, pop culture connects a lot of people. Fandoms are just the tip of the iceberg.
Side note: The ivory tower, or universities as us academics call it, are doing some really interesting things in relation to pop culture. For more, check out Genre Con in Brisbane later this year.