What happens when the texts we love are problematic, when we don't see ourselves in the books, comics, shows and movies we love to read and watch? (Note: You can find the first part of this recap here.)
This recap is a guest post by Claire Parnell. Claire is a literature x digital media academic currently teaching at the University of Melbourne. Her research focuses on pop culture, genre fiction (Romance, mainly) and digital publishing. It's definitely not an excuse to just read romance, watch Netflix and tweet all the time. @cparnell_c
Photo credits: Claire Parnell
Towards the end of the incredible weekend of the National Writers Conference during the Emerging Writers Festival (EWF), CB Mako, Danielle Binks and Jes Layton chatted about Fan Fiction.
Among an absolutely outstanding program, this panel of equally outstanding women delivered a loving, thoughtful and critical account on the state of fanfic in the 21st century.
It was such a rich discussion that I needed two posts to even begin to do it justice.
Time for #fanfiction with @danielle_binks, @cubbieberry and @JesonthePage ?? #EWF17 pic.twitter.com/VfdgTFmi4N

— Claire Parnell (@cparnell_c) June 18, 2017
The first part of my recap of this panel reads like a love letter to the interconnectedness of all texts and the community of readers and writers of fan fic. Binks, Mako and Layon talk about fanfic being a tribute to the texts that make us and the ones we love.
But what happens when the texts we love are problematic, when we don't see ourselves in the books, comics, shows and movies we love to read and watch?
Fanfic, as CB Mako [ T | I | W ] points out, is still largely a white narrative. There are barriers for people of colour and, particularly, women of colour.
Unfortunately, the specifics of these barriers weren't delved into too deeply – it was an hour-long panel and this is a HUGE and hugely nuanced topic. What was made clear was the hope embedded in fanfic as a transformative genre.
It has become a tool for marginalised audiences whose experiences largely get ignored in mainstream media.
Mako described how she inserted herself into stories as fanfic as a form of escape when going through a difficult time.
Scrolling down my Netflix homepage while I procrastinate writing this post, and without thinking too hard about it, I count 15 films and TV shows based on another text. And many more obviously inspired by them. Don't get me started on the paradox of some Netflix Originals.
Some have been done well. Others not so much. Some have become better reflective of the diverse world we live in. Others have not. And while I'd say their value isn't wholly reliant on this – 10 Things I Hate About You is still gold regardless – their makeover into more than just a modern version is so, SO important.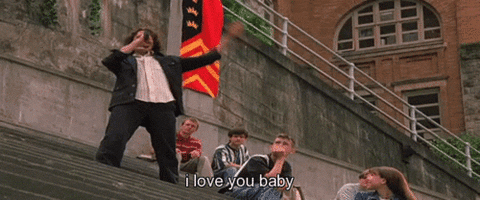 Shows like the BBC's The Musketeers, which reimagined Porthos from a large, white comedic turn to the wonderfully sexy musketeer of colour played by Howard Charles.
Stranger Things, which Danielle Binks [ T | I | W ] references, is the Duffer brothers' ode to 80s movies. E.T. (1982), Nightmare on Elm Street (1984), The Goonies (1985) and Akira (1988) among many others can all be seen to influence the creation of the hit Netflix Original series. But they've made them better by giving autonomy to the female characters.
Others like Riverdale, which is otherwise praised for its representation, has also been criticised for erasure of Jughead's Aro/Ace identity so obvious in the original.
With that in mind, does fanfic – modernisations, reboots, adaptations, however you want to define it – have a responsibility to transform the original text to be more inclusive?
Ideally, yes. But not necessarily, I guess. After all, it's as much about writing and expression as it is about political and social ideals – it's in this intersection, though, that amazing things can happen.
Fanfic teaches us to be critical of the media we love, still love them but acknowledge the things that are wrong and write to them and correct them.
As Binks points out rather happily, fanfic gave Tara and Willow the HEA they deserved in Buffy. (PS There's a great article on their relationship here). While Jes Layton [ T | F | W ] talks about her Supernatural fandom writing fanfic with women who actually, you know, get to live. These are just two great examples of audiences rewriting the endings the characters deserve.
Fanfic is about changing the narrative and inserting yourself into the stories you love to consume, if you want. It's about being more inclusionary. It's recognising 'the creators are not gods and they are not perfect.
It's a genre that 'teaches emerging writers to see the holes and fix them,' says Binks.
Pop culture is lovely, entertaining and, as Brodie Lancaster notes in another panel, often the lens through which we understand our lives. But it's not perfect. Fan fiction is one of the ways audiences can have an active role in making it a little bit better.